View our current auction sales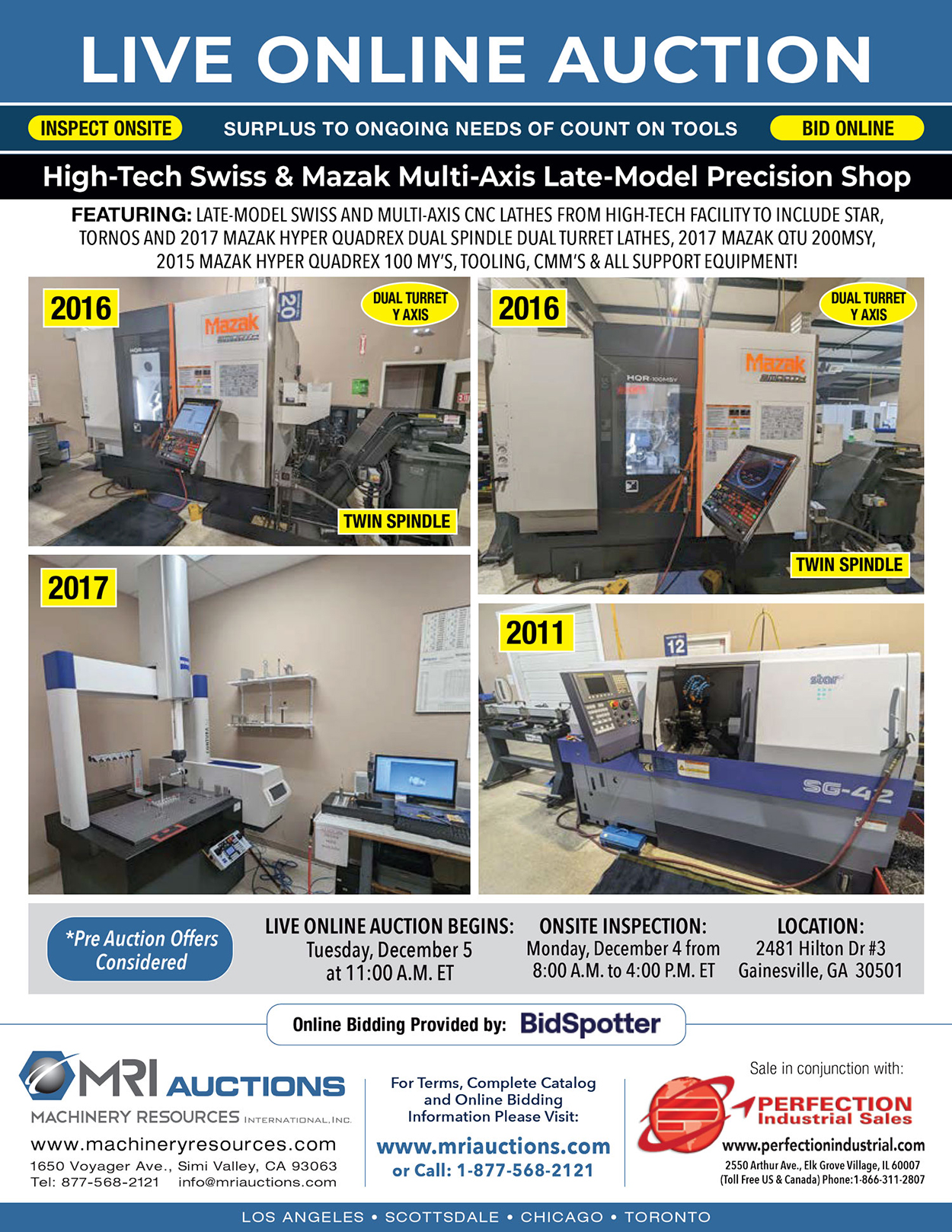 Public Online Auction
High-Tech Swiss & Mazak Multi-Axis Late Model Precision Shop LIVE Auction – Surplus to Ongoing Needs of Count on Tools
LATE MODEL SWISS AND MULTI AXIS CNC LATHES FROM HIGH TECH FACILITY TO INCLUDE STAR, TORNOS,  AND 2017 MAZAK HYPER QUADREX DUAL SPINDLE DUAL TURRET LATHES ,  2017… READ MORE >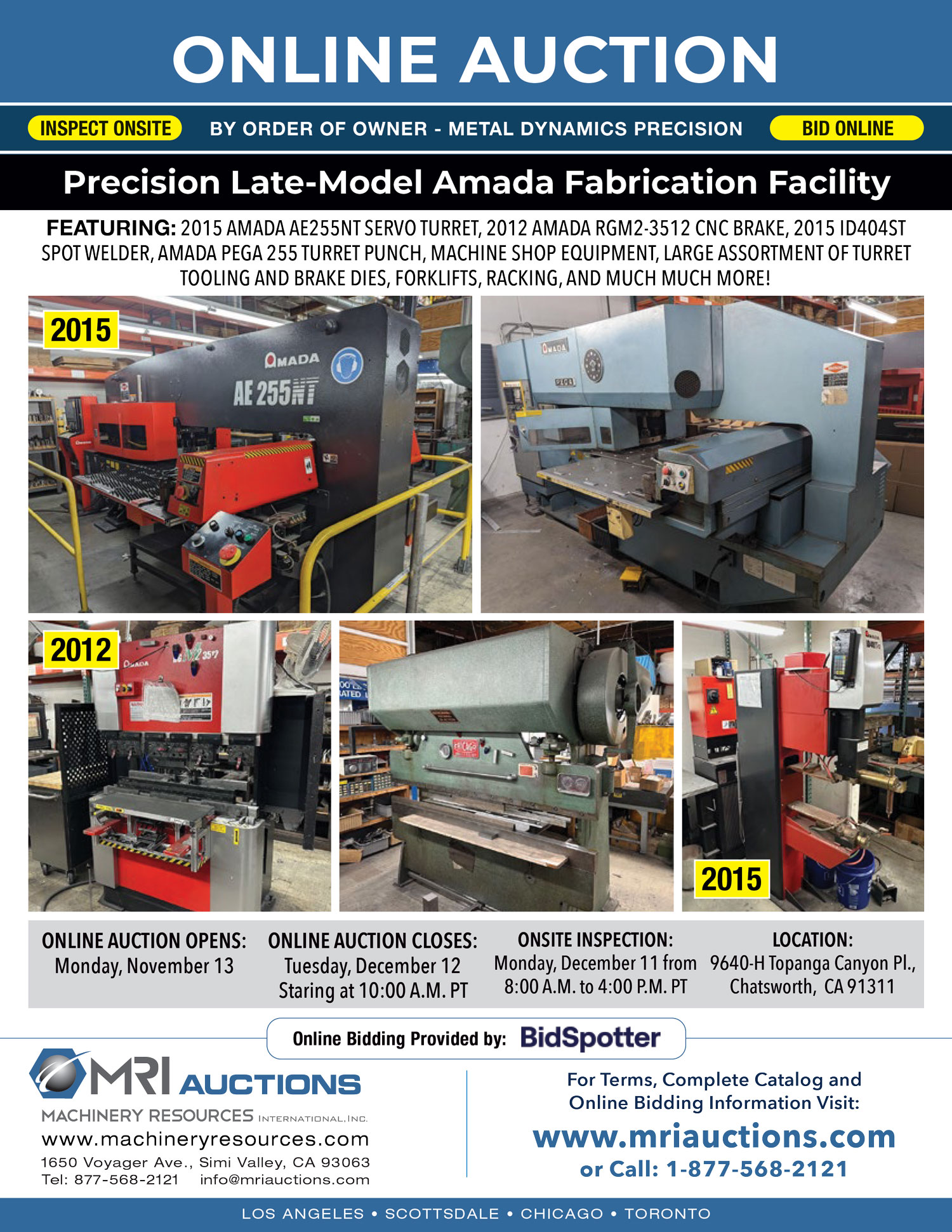 Bidding Now Open!
Public Online Auction
Late Model Amada Fabricating Facility Auction – by the order of owner Metal Dynamics Precision
LATE MODEL AMADA FABRICATION FACILITY TO INCLUDE '15 AMADA AE255NT SERVO TURRET, '17 AMADA RGM2-3512 CNC BRAKE, '15 ID404ST SPOT WELDER, AMADA PEGA 255 TURRET PUNCH, MACHINE SHOP… READ MORE >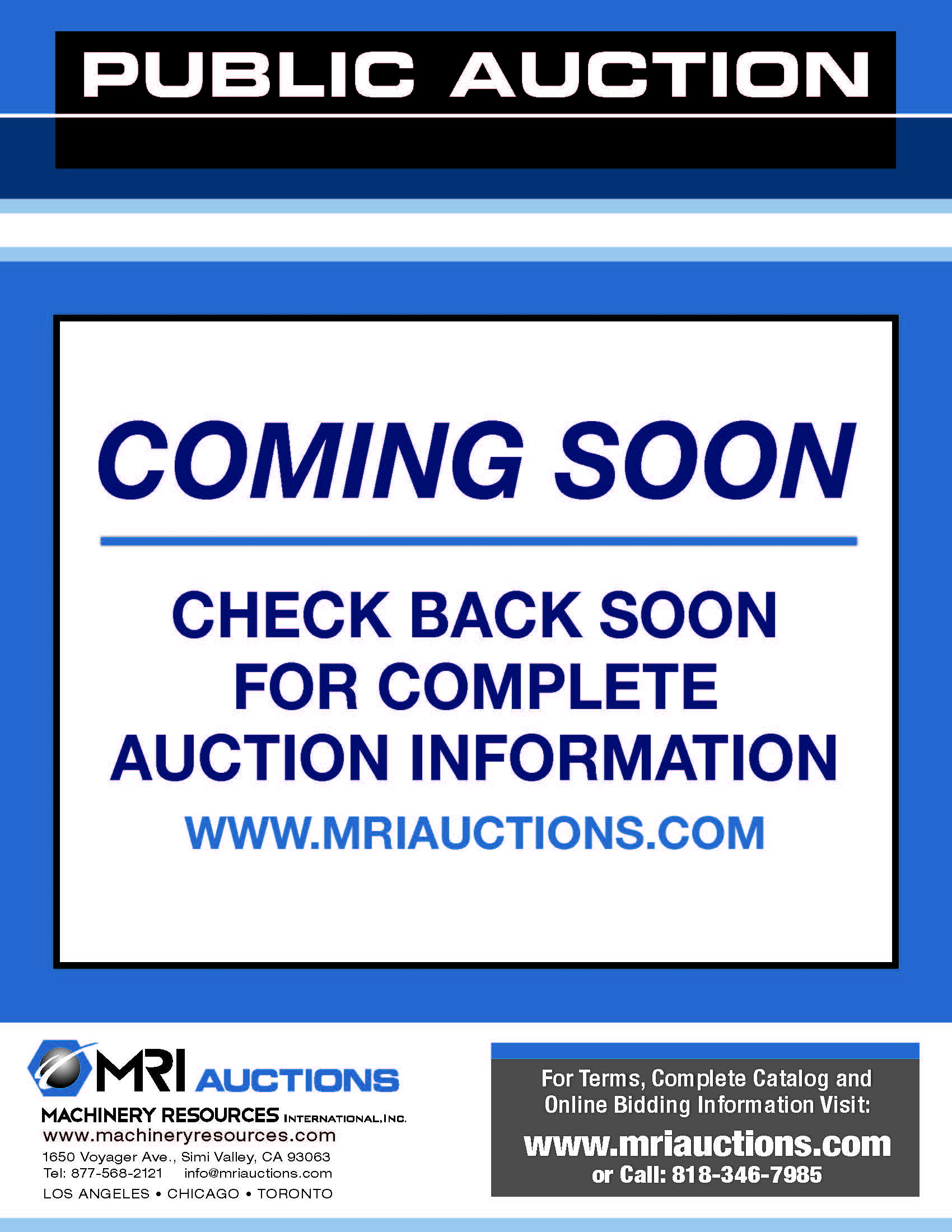 Private Treaty
TURNKEY CNC FACILITY AVAILABLE FOR SALE
LONG TERM CUTOMER BASE, PROFITABLE JOB SHOP WITH 27 YEARS OF CUSTOMER TRACTION, 4.5 MILLION IN NEW COST INVESTMENT,  CAPABILITIES OF 5-AXIS , 3-AXIS , AND LATHE DEPARTMENT,… READ MORE >
Professional industrial machinery auctioneers with over 60 years combined experience in industrial asset and disposition services in metal working, machine tools, iron and steel fabrication, sheet metal fabrication, foundry, aerospace, construction, mining, forestry, biotech, medical, pharmaceuticals, plastics, material handling, electronics, textile manufacturing, metal material and woodworking machinery. Our in house machine tool experts can propose a plan that fits your company's specific needs and maximize value.